Our Holly Springs Roofing Services
When you need work done on your roof or home's exterior, there is no better roofing contractor in Holly Springs than Oak City Roofing. Not only can we inspect your roof, provide roof replacement & roof repair, but we also provide seamless gutter installation, skylight installation & repair & vinyl replacement windows. We are locally owned and dedicated to customer service. Give us a call or contact us online for a free consultation for roofing in Holly Springs, NC.
FULLY CERTIFIED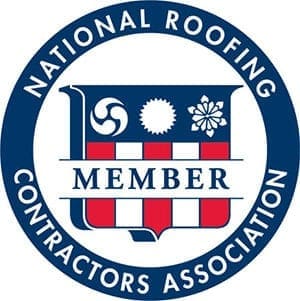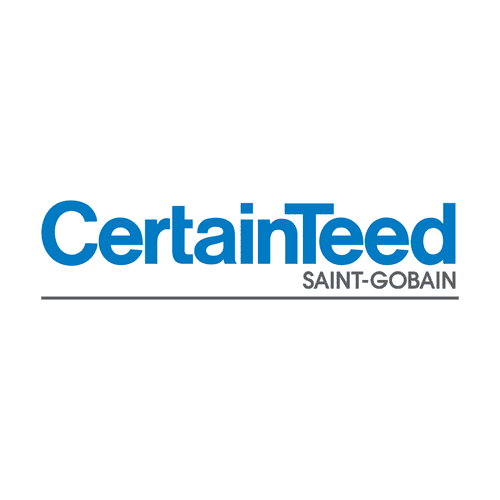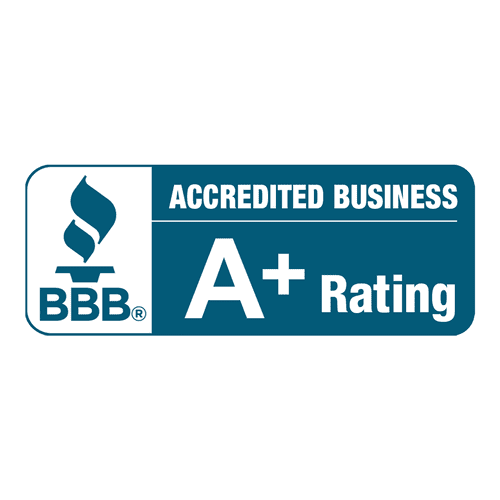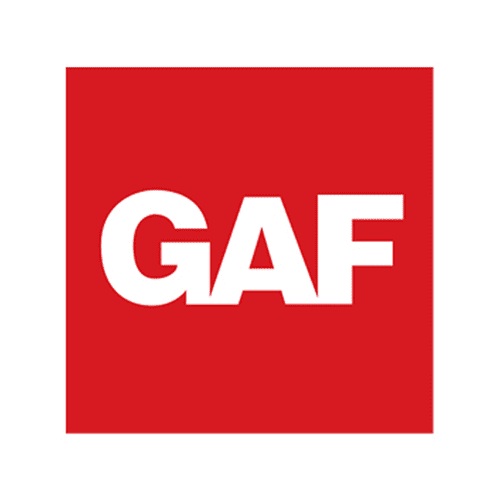 Your Trusted Roofing Contractor in Holly Springs, NC
Most people don't think about their roof very often, however, it is a major investment that does a lot of work to protect you from the elements. Oak City roofing understands the importance of a healthy roof. As a locally owned and operated roofer in Holly Springs, we know the roofing systems that work best in Holly Springs. If you haven't had your roof checked out for a while or you suspect it might need repairs, give us a call at 919-473-3655 and we will inspect your roof and give you a no-obligation quote if we find any damage.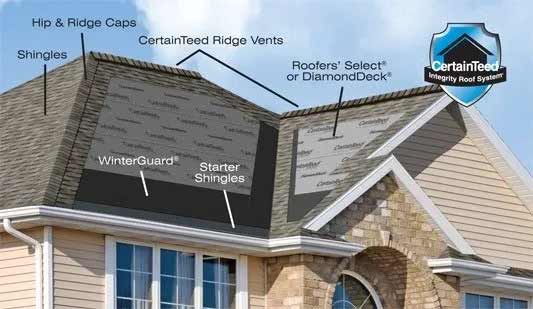 About Oak City Roofing in Holly Springs
Because we are a locally owned roofing company in Holly Springs, we understand the best roofing systems for houses to use in the Triangle area of NC. We're also part of your community and we know how important customer service is, which is why we go the extra mile on every job we do. We always offer free estimates and stay with you from the beginning of your project, until we wrap up. Give us a call if you need roof replacement or roof repair in Holly Springs.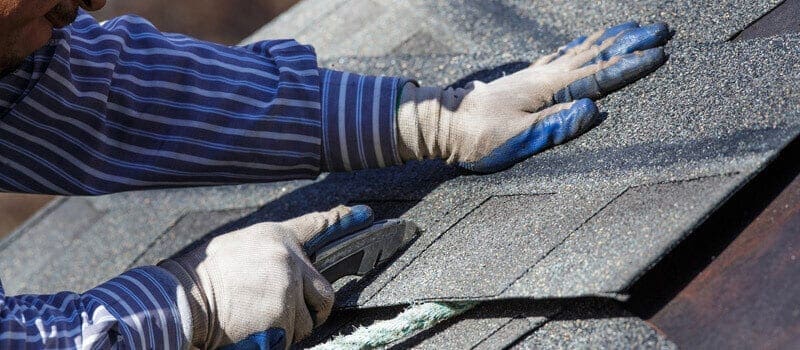 White Glove Service
Tired of not getting contractors to return your calls? We go above and beyond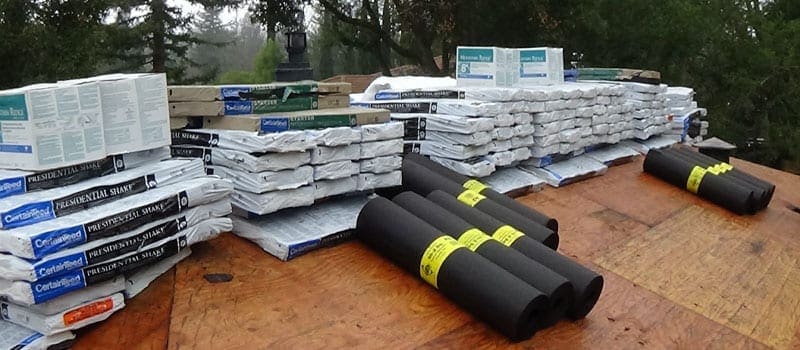 Quality Materials
We partner with manufacturers who provide high quality products that don't break the bank.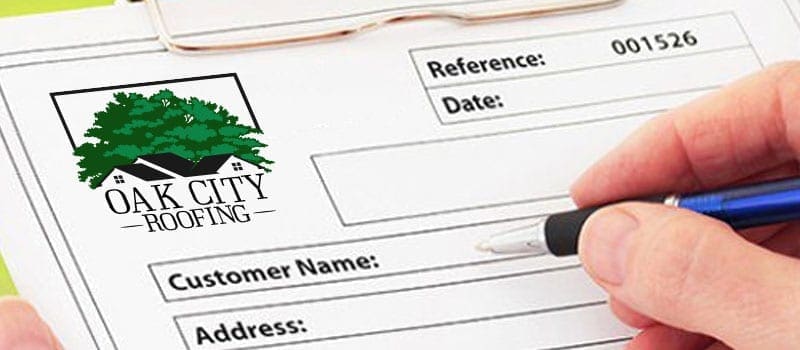 Free Estimate on Roofing in Cary
Get a free estimate with no commitment. Let us show you why we're the best roofer in Cary.
SEE WHAT OUR CUSTOMERS ARE SAYING
Oak City Roofing engages in their community to provide a quality customer experience with a personal touch. You will not be disappointed.
J. Shelby Merchant
23:32 17 Nov 21
Stuart was wonderful to work with. He took the time to analyze our situation, offer a solution and correct it. .
Susan Otoole
17:19 10 Nov 21
Oak City did a great job on a roof repair last year so was the only choice this week when another spot needed attention. Quality of work is fantastic, and it's useful and very reassuring to get photos of each stage of the repair process. Stuart was very professional and personable, and also gave some great advice, pricing very reasonable as well. Highly recommend Oak City Roofing
Great roofing job done in 1.5 days.Cleaned up. Even ran a magnet around to pick up any nails that may have dropped. Fair pricing and guality work. Can't say enough.
William Lincourt
19:10 03 Nov 21
I needed my roof replaced and I called Oak City Roofing and spoke with Stuart the owner. He was very professional and friendly. He came out inspected the roof and explained what was needed to replaced the roof. He schedule a day and time to replaced the roof. They were on time and did an excellent job. I am very pleased with their service and I highly recommend them. Thank you Stuart for working with me.
Betty Williams
17:57 14 Aug 21
I've been a realtor for 17 years now and i've worked with many roofers over the years. Oak City roofing is my absolute "go to" company for all roofing needs. They've done a terrific job time and time again for both myself and my clients. Stuart will always present you with your options and will also let you know what minor things can be done to get a few more years out of your roof. His team is very professional, considerate, and consistently does quality work.
Laura Johnson
21:56 18 Jul 21
Stuart and his team did a great job putting up our new roof. It's backed by a good warranty. I definitely would recommend Oak City Roofing!
Annette Homiller
02:18 11 Jul 21
CONTACT US FOR A FREE ESTIMATE ON ROOFING IN HOLLY SPRINGS NC
When you are looking for a high quality roofing contractor in Cary, choose Oak City Roofing. We provide roof replacement, roof installation, and roof repair to homes in Cary and throughout the Triangle. We also provide skylight installation, Vinyl Replacement Windows, and seamless gutter installation to customers in our service area. Our service area includes, but is not limited to these cities and towns in the Triangle area of NC: Raleigh, Apex, Holly Springs, Durham, Chapel Hill, Fuquay Varina, Morrisville, Clayton, Garner, and of course, Cary. if you are looking for a roofing company in Cary, get a free estimate by calling 919-473-3655, or contact us online for a free estimate today.